We provide Experienced Professional As-Built Services for Residential, Commercial, and Industrial Applications, including Floor Plans, BIM models, Architectural Models, Construction Models, Interior Elevation, Exterior Elevation, and MEP Plans. Accurate and Efficient Service the First Time.
Here are some of the most popular services that we are contacted for. These are just a few of the many services we offer. If you are wondering about a particular service call us.
As-built drawings are an essential part of the construction process. They provide an accurate record of a project as it was built, which can be used for reference or modification in the future, and to verify that a project was built according to the plans and specifications.
Providing fast and accurate as-built BIM models of your facilities. We use the latest laser scanning technologies and software to create as-built BIM models that can be used for a variety of applications such as clash detection, facility management, space planning, and more.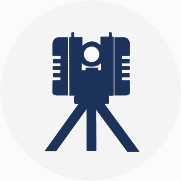 3D scanning is a powerful tool for creating as-built documentation. By using laser scanners or other imaging technologies, we can quickly and accurately capture the geometry of existing conditions, even in difficult-to-reach places. This data can then create highly detailed 3D models and drawings.
Are you looking for accurate and precise AutoCAD floor plans? We have a proven track record of providing high-quality, accurate, and professional drawings to our clients. We use the latest software and technology to create detailed floor plans that are perfect for any project.
As built surveys are a critical part of the construction process, providing an accurate record of the finished project. We can provide you with comprehensive as-built surveys, ensuring that your project meets all the requirements. We use the latest surveying equipment and techniques.
We deliver cost-effective and highly precise Revit As built Services (Measuring and documenting existing conditions of a site or structure.) that can be used for various purposes such as facility management, space planning, and asset management.
That We Solve For Our Clients
No Reliable Existing Building Information
Original Building Plans Not Digitized
Lost Plans on Old Building
Many Changes Have Occurred Since Last Plan
Need Plans w/ Expedited Turnaround
Looking for Highly Detail Orientated Service
Speed of response to provide the assessment including workflow, budget & timeline.
Quality deliverables that will help our clients save time and proceed with certainty.
Our Rates are Below Industry Standards.
TIMELY. EFFICIENT. ECONOMIC
DCMS Network supports Architects, Interior Designers, Building Owners, and retailers across the continent in capturing and modeling building information.
​
Our pride is our work! - We pour ourselves into every project with the same commitment and excitement. From the initial discovery call, throughout the project workflow, and well beyond our deliveries.
We stand for our work and for every relationship that depends on it!
​
Project delivery on time & budget, always. - Building information, modeling services, and data collection is a matter of expertise and stringent workflows. As friendly as we could be, when it comes down to structuring and delivering a project, we implement design critical paths employing reliable technologies and experienced professionals.
​
Applied experience - At DCMS, we take on projects with different complexities with single or multiple teams to meet the objectives and address the uncertainties that often arise with fieldwork, with the highest quality and budgets every project needs.
"Our success is based on the people behind the machines!"
​
Been here befor

e? You know the feeling…
Partial, non-existent, obsolete, or inaccurate building information… How can we properly work on a project without putting our reputation and resources at risk?
"These guys are fast and accurate. Excellent Retail Scan to BIM Services. Will use again.."